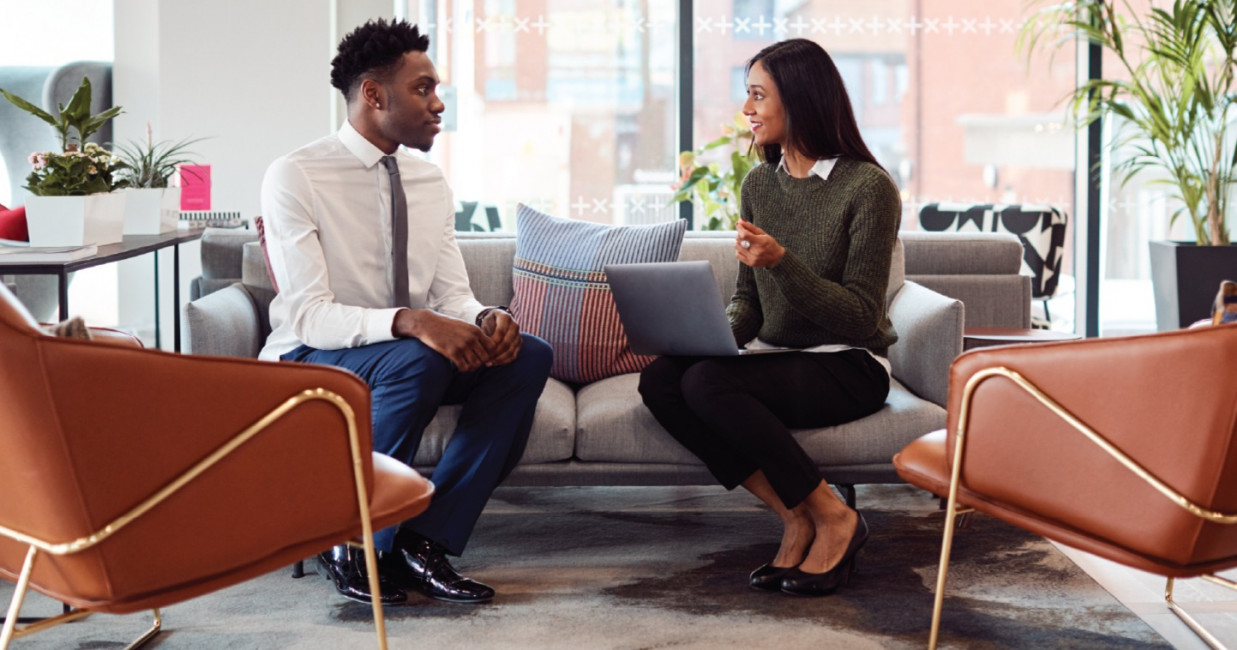 St. Pete Works
Saint Petersburg , United States
Job Title
United Way Community Navigator
Location
Saint Petersburg, United States
Company Description
St. Pete Works! A Workforce collaboration of community organizations working together to increase employment in the Community Redevelopment Area (CRA). ST. PETE WORKS! is funded by the City of St. Petersburg Community Redevelopment Area and led by St. Petersburg College.
St. Pete Works leads the way in connecting job seekers and employers, providing skills training and work opportunities for youth and adults, analyzing and sharing data to educate the public on workforce needs, and aligning community partners around workforce initiatives to help make Southside CRA a place of economic opportunity for all.
Through programs and partnerships with local service providers, St. Pete Works ensures job seekers have access to opportunities and have the skills employers need. We believe individuals and communities prosper when residents have access to gainful employment and businesses have access to a skilled workforce; that way, the people who live or work in our region have the opportunity to thrive.
The collaborative's s guiding members include Pinellas Re-Entry Coalition (PERC), Human Service, Pinellas Opportunity Council, Pinellas County Urban League, Career Source, United Way Suncoast, and more.
Must have excellent written and oral communication

§ Must be certified (or be able to become certifie

bilingual
So If You Are Someone Who Has
Department
Children's Clinical Services
Supervisor
Director of Community & Family Services
QUALIFICATIONS
Bachelor's degree in social services or behavioral health field with at least one (1) year of experience working within a community setting; can also be AA in Human Services with2- 4 years of experience Bilingual capability preferred. Effective communication skills and the ability to work autonomously.
PHYSICAL REQUIREMENTS
Ability to see and hear in emergency situations. Ability to communicate orally and in writing. Ability to travel independently to various sites in the community as needed. Must be able to complete the Community NAPPI training.
JOB FUNCTION
Work in partnership with the United Way Resource Center (Campbell Park and Greenwood); facilitate resource support events, and community collaborative partner meetings, as well as, linkage and referral to community-based services and resources to assist in the alleviation of participating community members\' identified needs and/or service barriers. Develops and facilitates a working partnership with all seeking assistance and the UWRC Community Partners; participate in a monthly cohort meeting.
SPECIAL WORKING CONDITIONS
Exposure to youths and families served in a variety of program conditions, which may include flexible hours, various case management duties, collaboration with community partners, and local travel. Exposure to a wide range of community environments outside the agency.
STANDARD I JOB COMPETENCY AND PRODUCTIVITY
Responds to all telephone contacts, during assigned times, in a timely manner; as well as incoming referrals and walk-ins; immediately onsite if able and within 2 business days to schedule an appointment; assesses domains of need; provide community service and resource information appropriate to the identified needs.

Completes all required documentation in a thorough, accurate, and timely manner: 1) Families and Individuals are contacted within 2 business days; 2) Participant paperwork, Self Sufficiency Matrix assessment, and the Resource Supports are reviewed at the first visit to clarify domains of need and the role of the Community Navigator; 3) Participant Update Notes are completed within one business day for any CPRC Navigation contact with or on behalf of a service recipient; 4) Weekly Community Navigator Report/Update is completed and shared with the Supervisor and identified CPRC Partners.

Provides system navigation/case management services for assigned caseload & walk-ins to the CPRC: 1) assists with assessment needs; 2) maintains phone and/or face to face contact with provider agencies serving individuals to effectively collaborate for appropriate services; 3) advocates for and links individuals with other services and resources, both formal and informal, as indicated; 4) serves as coordinator of the service network for community and involved providers; 5) takes any indicated action to reduce barriers to service utilization/access in circumstances in which service implementation has not occurred in a timely manner; 6.) works with collaborative partners for referral follow up, colocation service delivery, and service coordination as indicated: PCS, Cir. 6 Court, 2-1-1 Tampa Bay Cares, Urban League, and United Way.

Facilitates the identified Community Resource Events with the CPRC Staff; Provides education in a dignified and full Wrap approach for the Resource Support Plan and ensures that all information and referral data remains current: 1) provides updated information for team member's community resource knowledge; 2) shares information verbally and or electronically.

Works cooperatively with Supervisor, Program Director, CPRC Staff, and Community Partners to identify community, individual, family, and youth needs.

Participates in integrated community System of Care meetings to address community needs and identify available services and resources to alleviate the needs at the macro level.

Works in partnership with CPRC for the purpose of building and strengthening community capacity through an integrated resource support model.

Completes other duties as required by program or agency needs.
STANDARD II EDUCATION/DEVELOPMENT
Completes all required basic orientation within the first three (3) months of employment.

Completes a minimum of thirty (30) hours of in-service training annually, including, but not limited to, training on the agency's non-harassment policy, the agency's Compliance Plan and Code of Conduct, NAPPI, CPR/First Aid, Infection Control, safety procedures, abuse reporting procedures, confidentiality, Motivational Interviewing and Stages of Change.

Develops and maintains competency in age groups served.

Reports to Supervisor, Director, and/or Compliance Alert line any concerns regarding safety, potential abuse of individuals served by employees or agency, and regulatory requirements.

Develops and maintains competency in the use of the agency's online training program; completes any online training recommended by supervisor.
STANDARD III EQUIPMENT AND TECHNOLOGY
Demonstrates ability to operate basic office equipment accurately, including fax, telephone system, and copier/scanner.

Operates personal computer, demonstrating ability to perform basic Word operations, Avatar, and required E Record components if applicable, as well as effectively work within a virtual model when required.

Safely operates agency or personal vehicle required for work-related travel.
STANDARD IV QUALITY
Reports for scheduled workdays, providing appropriate notice to immediate supervisor of any unscheduled absence and any variation in usual schedule (including "flexing" hours). Ensures provisions are made for coverage of duties when absent.

Completes assigned duties with a minimum of direction from supervisor.

Completes duties in a thorough, timely manner.

Demonstrates initiative and enthusiasm in carrying out job duties.

Respects the confidential nature of service/client and personnel issues.

Utilizes appropriate channels and procedures to address concerns regarding the work environment.

Interacts and communicates with others in a way that promotes a positive and cooperative working environment.

Demonstrates the ability to follow agency policies and procedures when carrying out job duties; as well as representing the agency in a positive and professional manner, especially when located offsite in community.

Participates in any quality improvement activities prescribed by the agency to continually improve individual or program performance.

Uses work time efficiently and productively.

Provides services that are effective and of a high quality: 1) reflective of the best practices of the community and profession; 2) support the strengths of the individual, youth, and family; 3) are culturally sensitive.

Demonstrates willingness to adjust personal schedule in case of program needs.